Finding your way into music…
How did you find your way into music, and playing the guitar? Ever wonder how professional musicians find their way into a musical career?  Here is Jimmy Thackery's story – about how music found him, and how he found his way to playing the blues. Special thanks to Blues Radio International for making this interview possible.
Jimmy and his Rambler® Electric Travel Guitar
Jimmy Thackery is a singer, songwriter, and ultimate troubadour.  He makes his living playing electric blues with his band, Jimmy Thackery and the Drivers (with George Sheppard on drums and Rick Knapp on bass).  He plays his Strobel Rambler® Professional Electric Travel guitar on the road and makes it sing like only Jimmy can. 
Thackery loves playing his Rambler® Portable Guitar on stage since it is a full scale guitar with humbuckers that will "sterilize cats at 100 yards"!  And it only weighs about four pounds. The Rambler® is a "great sounding instrument that plays great".  Being a headless guitar, "you can really feel the neck vibrate.  The whole thing just shakes like a leaf".  Hear about the Rambler® Travel Guitar in Jimmy's own words in this video.
Music finds Jimmy Thackery
Jimmy Thackery traces his musical attraction to being a part of the "TV generation".  "In the 50's and 60's we had these great TV themes – that twangy, reverby electric guitar sound."  Think about the 12 string intro to "Bonanza", Johnny Rivers "Secret Agent Man", the "Batman" theme, "Peter Gunn", etc.  His mother was very musical, and it was a natural thing for Jimmy to be drawn to music.  And, like many (of a certain generation) guitar players, he was wowed by the Beatles appearance on the Ed Sullivan show.  His parents wanted him to play the piano, but Jimmy was thinking he was never going to get a girlfriend playing piano…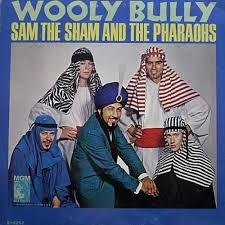 In seventh grade, Jimmy went to the Junior High School dance where some of his older buddies were playing in a band called the "Minus Four".  "They all had cool Fender guitars and Blackface Fender amps, EV664 microphones, and a Ludwig red sparkle drum set.  And best of all – they had coil cords for their guitars.  As the show went on Jimmy noticed "they played their hearts out doing "Wooly Bully" and the seventh grade girls were going just going wild.  I decided a wanted to do this the rest of my life!" Hear and see it as Jimmy tells the story.
Maybe you have in interesting guitar story as well, and we'd like to hear about it – please send us a note at  [email protected]. 
 Jimmy finds the Blues
Thackery remembers the exact day and circumstances that called him to play the blues.  He was cutting the grass listening to his transistor radio on earphones.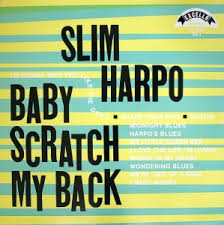 All of a sudden he heard Slim Harpo playing "Scratch My Back", with all that tremolo and reverb. "That was all she wrote" as far as Jimmy was concerned and he was hooked on the blues. 
He recalls a recording session with the Nighthawks at Muscle Shoals where one of the players talked about  a college frat party, and hearing a great band as he walked by.  There was Slim Harpo with a bass drum, a harp around his neck and his guitar.  That was it, just him – and it was the best sounding band he had ever heard.    Hear the story…
When Jimmy was 18 he ran off to play music in Boston  – which at the time, was the center of electric blues (not Chicago as one might think).  Lots of blues clubs, James Cotton, the  J. Geils band,  Aerosmith coming together and of course the Standels with "Love that Dirty Water".  Boston was a place to immerse yourself in the music.  Much more so than what you could find in Jimmy's home town of Washington, DC.
What can you do with a Rambler® Portable Guitar?
Jimmy shows us the different sounds and tones available with a Rambler Travel Guitar.   Hear how versatile the Rambler® guitar sounds with its dual humbucking pickups, 3 position switch and full range tone and volume controls. 
---