Great Gift for Guitar Players
The Best Travel Guitar for a gift
Looking for a special gift for a special guitar player? Guitar players have been frustrated by the lack of a good travel guitar. Up until now, travel guitars have been made just for practicing, they don't sound very good or play very well. Now we have a great solution for the traveling musician with a Strobel Rambler® Professional Electric Travel Guitar! The Strobel Rambler® is widely acclaimed as the best travel guitar on the market.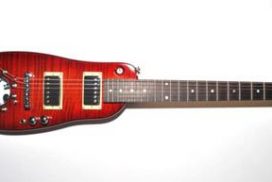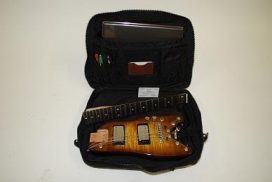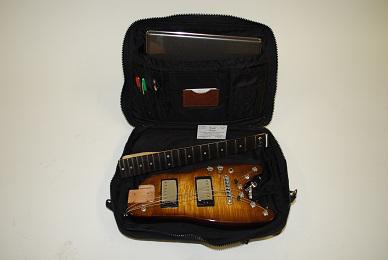 A portable full scale guitar with a detachable neck
When traveling by plane, players are forced to check their guitar, all the while fretting about possible damage done by the airlines. With a Rambler® tucked away in your computer bag or briefcase, you can take it on board with no extra bag to check. The Rambler® comes with a nice padded gig bag If you prefer to travel with your guitar assembled, it fits nicely in the overhead; taking about as much room as a tennis racquet.
Players need the best portable guitar for sale today
Guitar players appreciate a light weight, high quality portable guitar to use around the studio for recording or to have a small professional guitar to take along in the van or on the plane when traveling. Here is a video of Tommy Castro playing his Rambler on the road. Our professional endorsers take their Rambler® travel guitars with them so they have a guitar while waiting for the crew to get their gear to the venue. The Strobel Rambler® Professional Electric Travel Guitar is a great choice for the studio, for jamming, or playing on stage whether you are an amateur or professional musician.
Maybe your guitar player is a boater, or motorcycle enthusiast. Or he or she travels often for work. Perhaps he is an oil rigger, or out in the field away from home and missing his guitar. He or she may be a pilot or in the military. He or she may be a professional guitar playing athlete always on the road. No matter their vocation, if they play the guitar, they need one of our Rambler® professional travel guitars.
Best travel guitar for professional athletes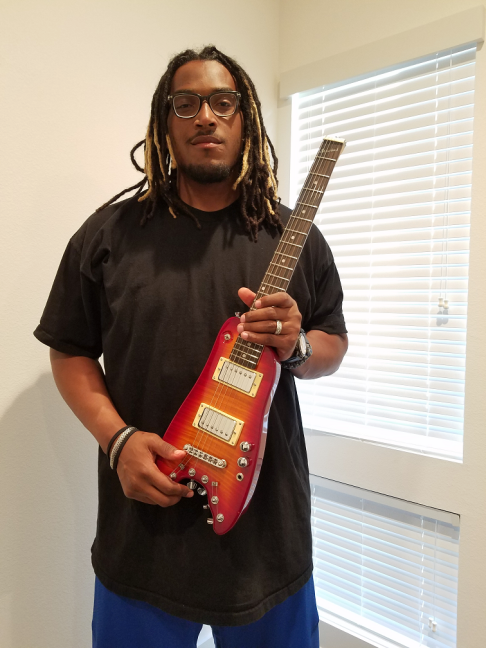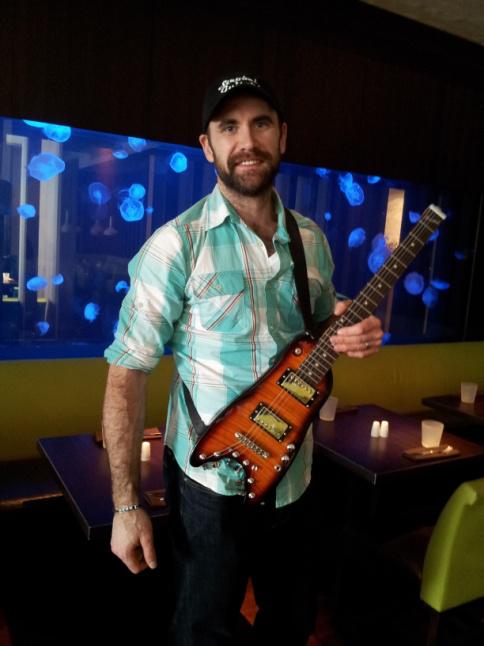 Rambler Travel Guitar for professional musicians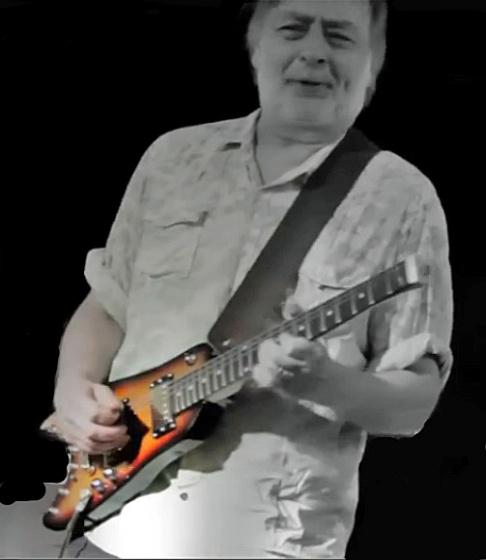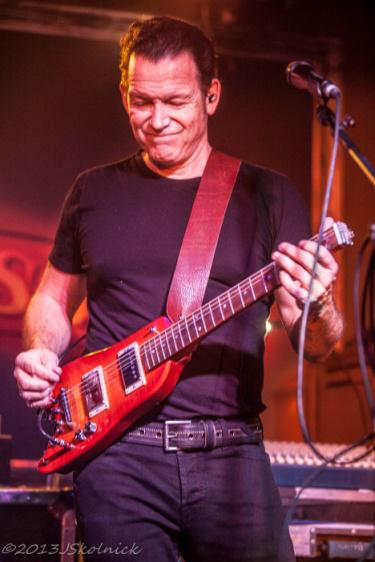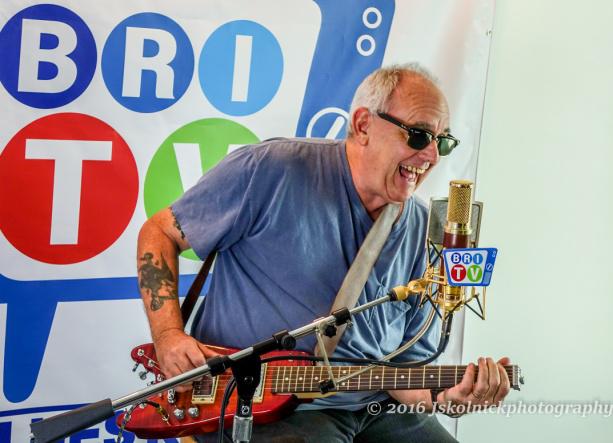 The Strobel Rambler® Classic Professional Electric Travel Guitar is endorsed by professional musicians such as Elliott Randall, Josh Smith, Tommy Castro, Jimmy Thackery, Albert Castiglia, Bnois King, and Roy Rogers. Please click to their names to see some Ramblers in action. Beau Tackett (guitar player for Blake Shelton), Andy Vargas (singer for Santana), Jay Harrison (professional hockey player) and Joe Barksdale of the San Diego Chargers are among our customers.
Features of the Rambler Professional Electric Travel Guitar
The Rambler® is equipped with two high output humbucker pickups with master volume and tone controls. The intonation is set via the fully adjustable tun-o-matic bridge, and the strings are locked in place with special locking tuners. There is a pick up selector switch to change from the neck to the bridge pick up, or to play with both pickups. The Rambler® truly is one of the best travel guitars available.
You can choose between Tobacco or Cherry Sunburst, either one comes with a nice flamey maple top. The body is solid Canadian maple, as is the neck. The Rambler® Classic travel guitar comes standard with a Rosewood fretboard. All orders include a custom made, padded and embroidered gig bag.
The Rambler® Classic Travel Guitar is on sale for only $599 at the Strobel Guitars website, https://www.strobelguitars.com/shop/rambler-classic/ and comes with free domestic shipping for the holidays, use coupon code "Keep Rockin". Order yours now while supplies last. Want to jam when you get there? Practice in the hotel? Or jump on stage? Take a Rambler®!